Zorka - complex for laser therapy for livestock animals
✕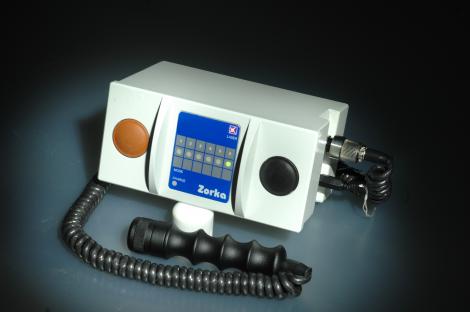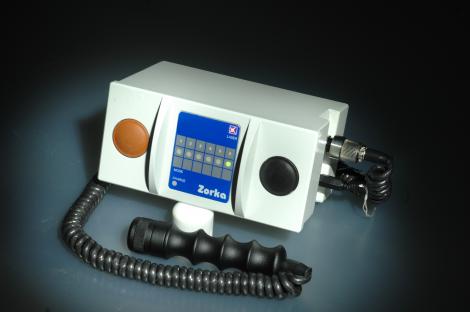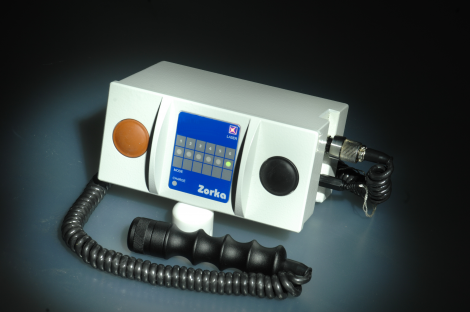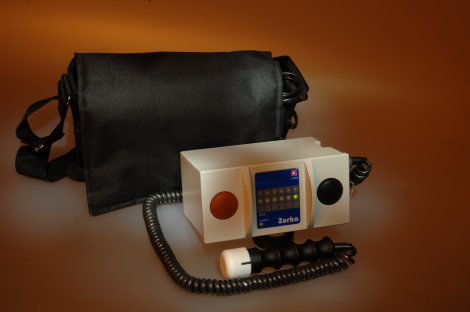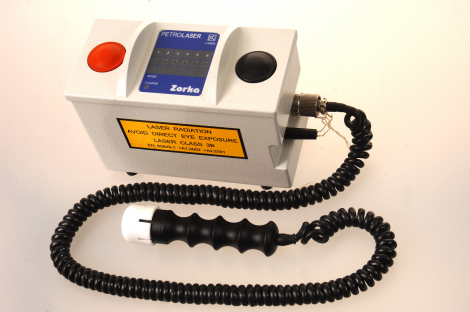 Description
Laser therapy for farm animals by ZORKA autonomic laser:
This robust and dependable device is designed for use in field, in tables and at diary farm. Therapy of cow, horse, sheep and pig injuries and illness is performed effectively by this device. It is equipped by optical lightguides that are developed with animal anatomy in mind.
Its shock- proof case has dust - and water resistant design. The Zorka laser is used in a special bag with straps.
Newly designed connector with fiber optics coupling allows to garantee longer operation life to laser emitter, that is hermetically sealed and do not have any controls on it.
The working algorythm is also made very simpe - it is not nesessary to choose neither power nor time of the procedure: there are six working modes (programs), that cover most of the cases. Methods of therapy are unificated, so it is possible for novice (beginner) to carry out the treatments.
Features
• maximum power 100 mW in continious mode;
• six operation programs for different procedures;
• three special light guides for intra- vaginal; intra cervix and non- invasive application modalities;
• visible and audiable signals during operation;
• microprocessor controlled laser with automatically set parameters of procedure;
• hermetic shock proof case;
• build in rechargeable battery for 8 hours of continious work;
• very simple control by two water proof buttons.
Notes
Laser therapy gives anti- edema; analgetic; triphic- and reparation stimulation action. It reduces the consumption of expensive meditations.
It is specially effective in treatments of:
mastitis;
endometrit
synovitis;
tendovaginites;
bursites
ulcers and traumas;
open wounds;
osteo- artritis;
after- delivery complications.
Ask a question
Errors in the form
The question was successfully sent!