MICTRON -10 HDI
✕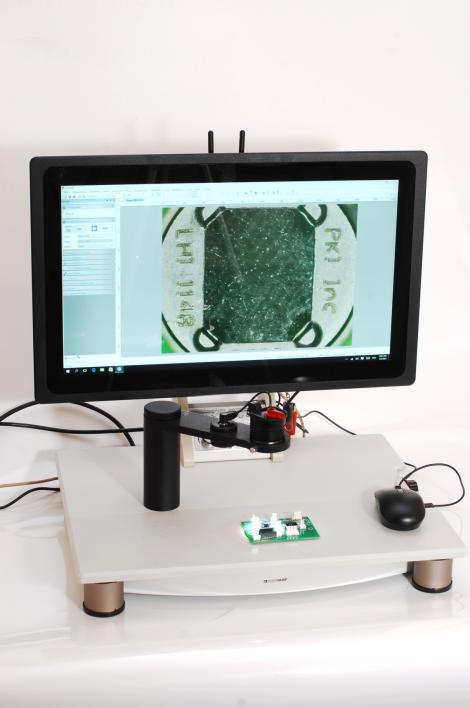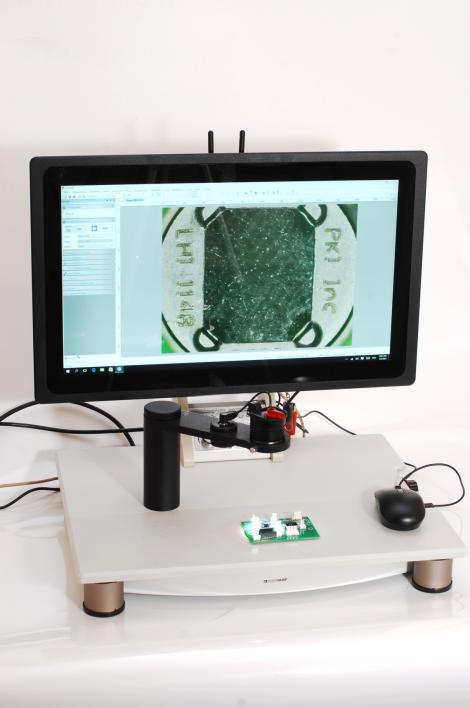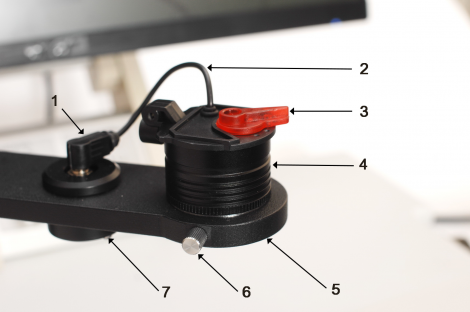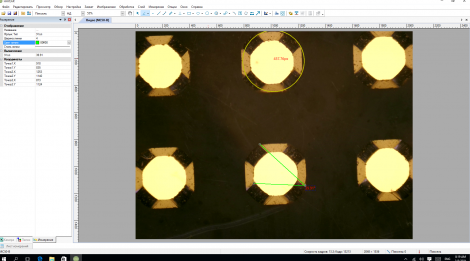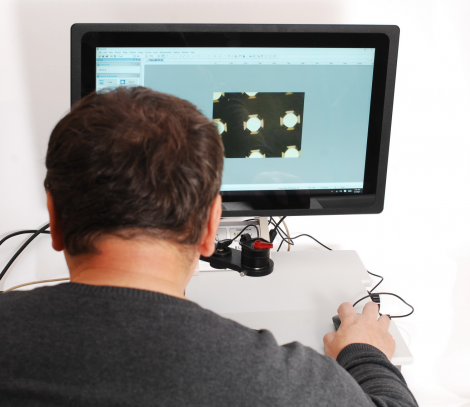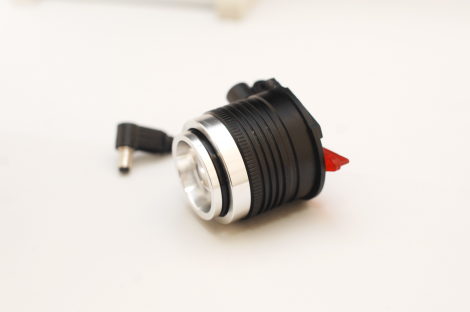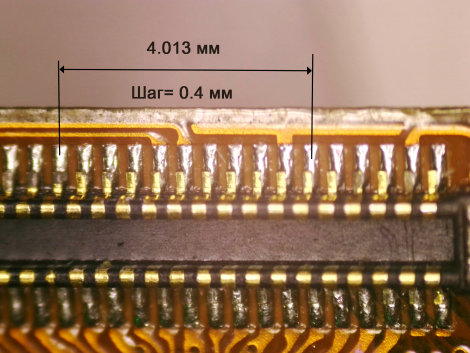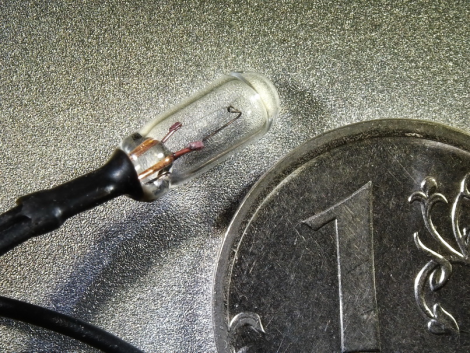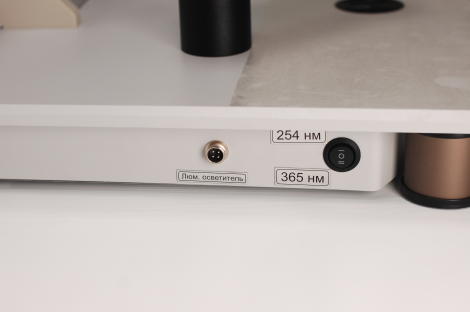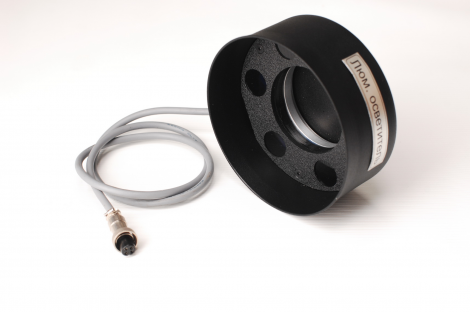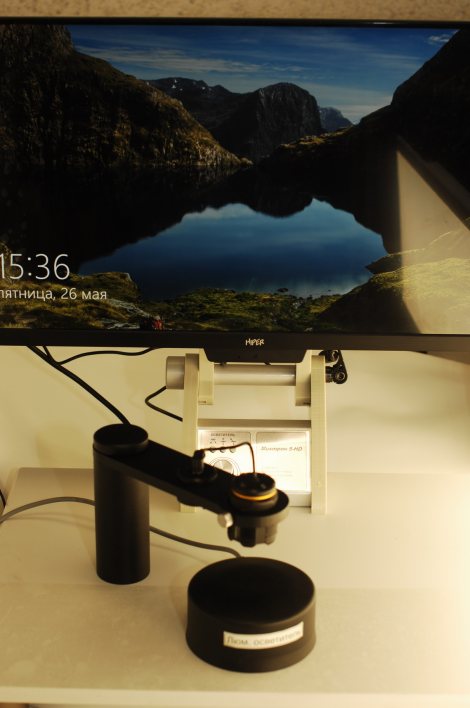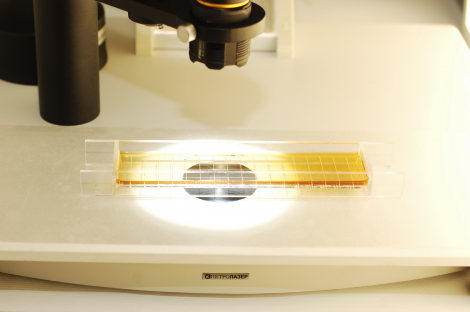 Description
Modular system Inverted microscope with full motorized zoom and focus drives, has five modes of illumination. Highly flexible custom design; Mictron 10 HDI is manufactured according to military- grade standards , use scientific video cameras and is based on precision optics mounted under 80 mm aluminum table.
This system can be easily customised according to details of Your requirements. UV illumination, infrared light source are easily added to the microscope.
Second video camera can be added for control of alignment of parts from two sides of non- transparent object simoultaniously.
Build - in software in Russian or English allows to calibrate the real scale of images captured on the screen.
Controls of camera through menu on the screen
Features
Wi-Fi connection to other devices , with all communication possibilities and Internet\Ethernet acsess;
480 nm illumination for higher resolution imaging;
Objects table can be thermally controlled for working with living tissue or cells ex-vitro;
Easy removeable illumination system;
Touch - screen;
3500 K or 4800 K color temperature of illumination by one click;
HDMI output to other multy- media systems (educational purposes).
Characteristics
magnification range (optical) = 20 to 200 X
magnification range (digital) = up to 660 X
sensor type SMOS
sensor size 1\2.2'
screen size = 21'
Windows 10 operation system
CPU N2830
RAM 4 Gb (can be optionally increased)
Memory 64 Gb (can be optionally increased)
Maximum height of non transparent object - no practical limitation
Maximum load on object table - up to 25 kg
Weight 12.5 kg
Application
MICTRON 10-HDI system is used for Shape , size, alingment and form of small parts, like casted parts, milled instruments, cutting edge sharpness and shape.
Also MICTRON -10 HDI can serve at quality control labs , for medical implants, gears, grids, perforated filters, pore size, etc.
Notes
Optional X-Y object table can be ordered to upgrade the modular system to Your needs;
The X-Y object table can be motorized as well as zoon and focusing;
Micro- manipulators can be added to the system for capillary pipetors or sensors with controlled movement;
In order to make measurements using the software you will need to calibrate the microscope. Calibrating your software with the microscope requires use of a stage micrometer.
Most cost-effective digital inspection\measuring microscopy system at the market, with standard configurations cost (on photos) is 2800 Euro.
Ask a question
Errors in the form
The question was successfully sent!