Dark room "FILIN-GEO"
✕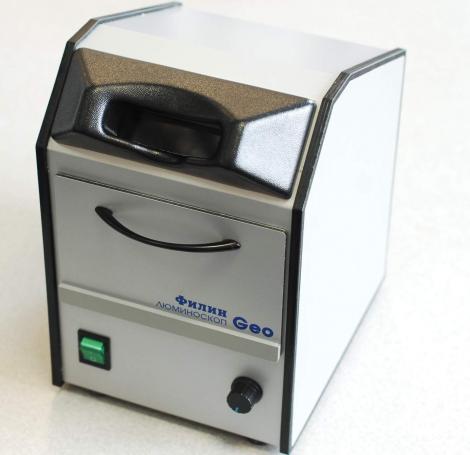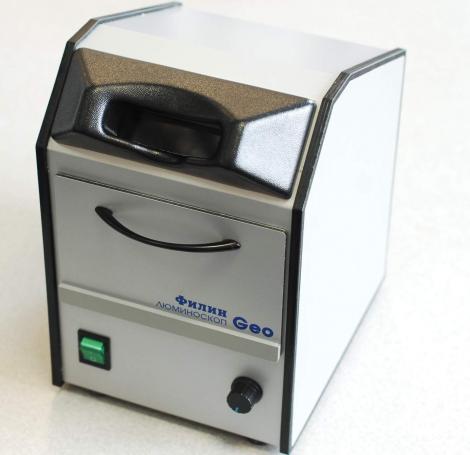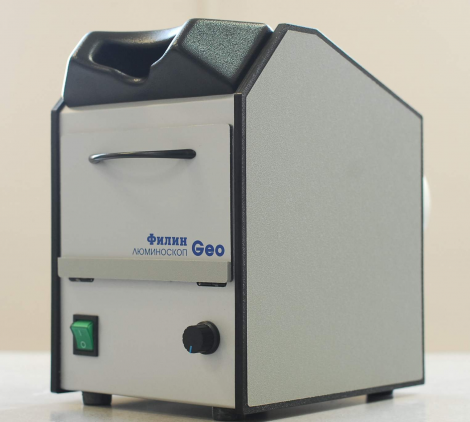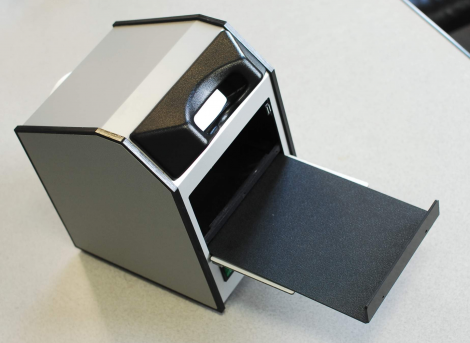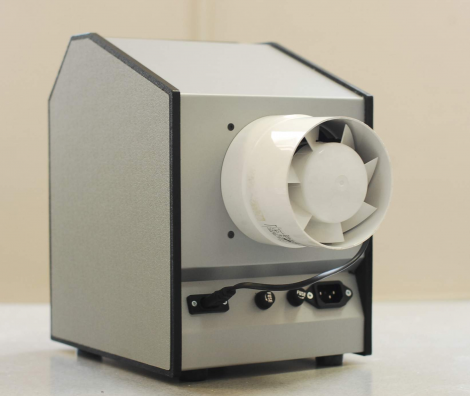 Description
Dark room, for visualization of luminescent picture distribution for use in forsenic science.
Features
Bigger size of front opening hatch; Variable speed ventilator to evacuate the solvent's vapors, special optical filters at eye protection and in UV transparent in front of the lamps.
Characteristics
Operating wavelength, nm - 364
Lamps number, pc. - 3
Lamps power , W - 27
UV power density mW/sm2 - 5
Consumed power , not over,W- 35
Output flange diameter , mm - 100
Overal size, mm - 190x250x290
Device weight, kg - 4.2
Normal light conditions do not prevent the work with this device.
Application
Most of bitumoids show luminerscence in UV light, the methods of their detection and even classification are developed since 1950-s. We offer new, table top UV cabinet with 27 W of UV-A excitation light.
Also, drilling the oil fields, the intelligence of minor signs of oil is very important. The drilling solution can be quickly analysed in this device.
Third application is kern description and tests in the UV, kern is a stone cylinder drilled out during decent of drilling colomn to lower maks.
And the last, but not the least - method of cappilar withdrawal of organic (oil tracing) can be arranged easily in FILIN-GEO due to the good ventilation of inner space (varied speed scilent ventilator). This is specially important due to various (high - fluent) solvents used.
Notes
Digital camera and display are available for FILIN-GEO HD version.
Ask a question
Errors in the form
The question was successfully sent!