Portable Nitrat Test: fast measuring aid
✕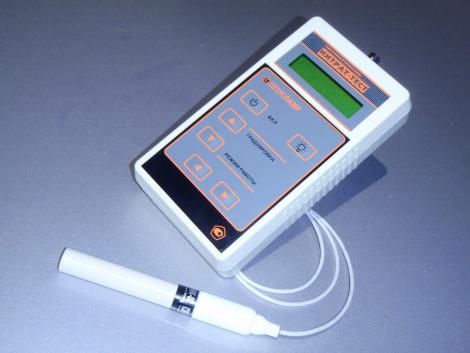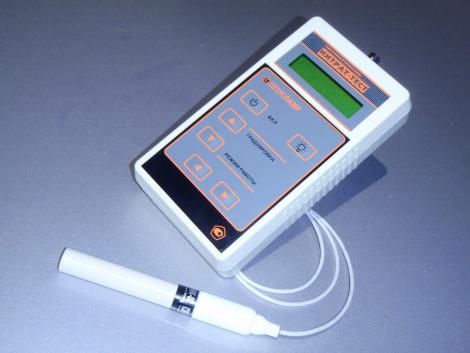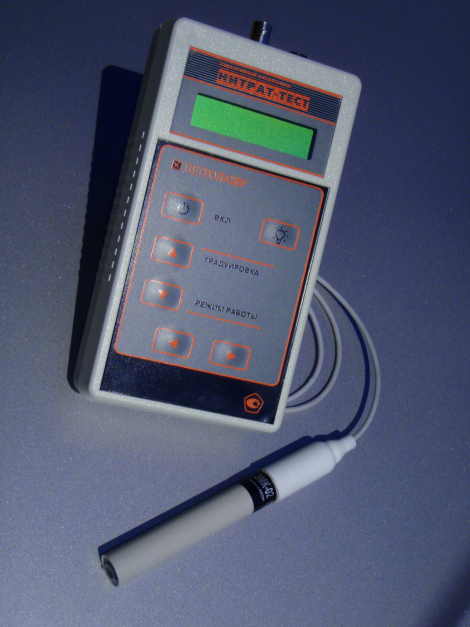 Description
Portable NITRATE tester with ombined membrane transducer EK-02 combined nitrate electrode is developed for measurements of mass concentration and activity of NO3 ion in water, liquids and fruits\vegetables by both traditional and express methods. In one set with EK-02 it is an ideal choice for control of nitrates contamination of vegetables and fruits at agricultural market.

Features
Прибор позволяет работать "экспресс методом" по средствам прикладывания электрода к срезу плода.
Прибор сертифицирован Госстандартом России.
Зарегистрирован в Госреестр средств измерений под N 18800-05.
Characteristics
• Питание от аккумуляторов или сети 220В/50Гц ;
• Цифровая индикация результатов не требует таблиц пересчета активности в концентрации.
Ask a question
Errors in the form
The question was successfully sent!