Ultraviolet luminescent cabinet UFK 254\365
✕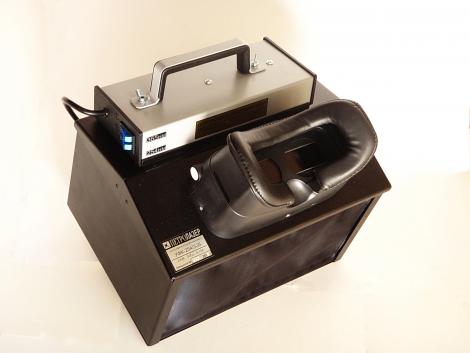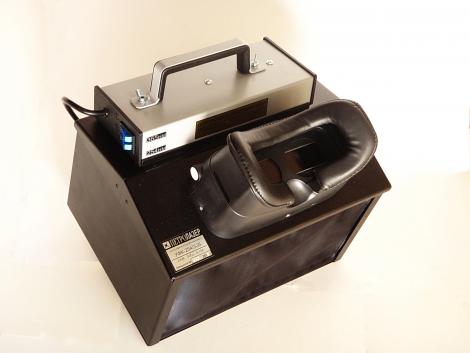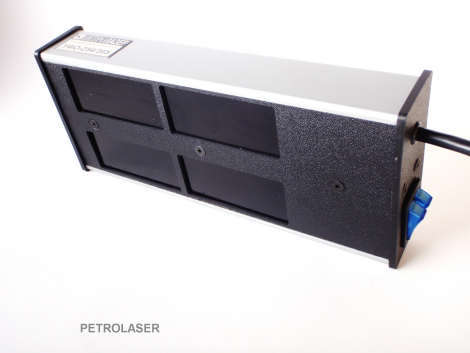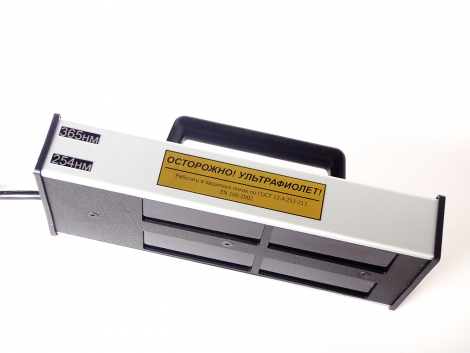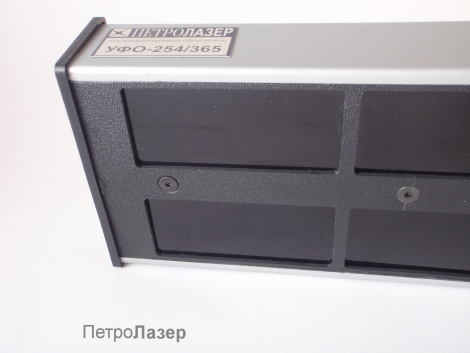 Description
Metal housing with black polymer cover layer, has removeable lamp is designed with use of glass optical filters.
Two basic wavelengths can be chosen between 254 or 365 nm exitation, and high- quality spetrum is provided by application of dark Wood's glass with needed spectral selectivity.
Features
Soft bi-ocular includes transparent windows, that block 98% of reflected and dissipated UV from the object under study.
For applications of UV lamp without the dark room, we offer the special UV- protection goggles.
Characteristics
UV Power density at 200 mm distance: from output window:
for 245 nm 9500 mW/m2
for 365 nm 8000 mW/m2

Lamp power , at 254 nm 9 W
Lamp power, at 365 nm 9 W
Consumed power, not over: 20 W
Weight , not over 3.5 kg
Overal size: 320x340x240 mm
Power supply 220V 50 Hz
Application
UV- cabinet is used in thin layer chromatography, minerology, forcenic science, luminescent analysis in biology: visualisation of gel electroforesis, detection fungie and bacterial colonies at raw food testing. Also, the device is widely used in cappilary test of drilling liquid; non - destructive testing with fluorecent dyes.
The lamp (UV light source) can be easily used separately, for search of technical liquids leaks and observation of luminescence at large objects.
Thin - layer Chromatography is used for decection and identification of saliva, ink, drugs, explosives, paints and lipsticks, for example. The list of substances is far more wide.....
Notes
Device allow to make observation in non- darkened room.
For special requirements, this UV- cabinet can be assembled with UV LED's instead of merury lamps.
This equipment can be used with white trans- illuminator underneath, for gel examinations (in DNA sequencing).
One can find a short description of the TLC method in the lecture by Capilano University, that is given here: https://www.youtube.com/watch?v=qdmKGskCyh8
Ask a question
Errors in the form
The question was successfully sent!