Solid Phase Extraction setup
✕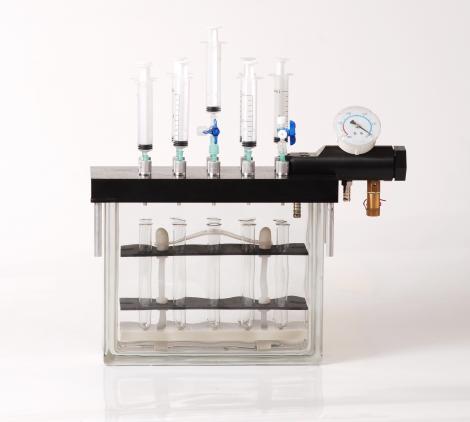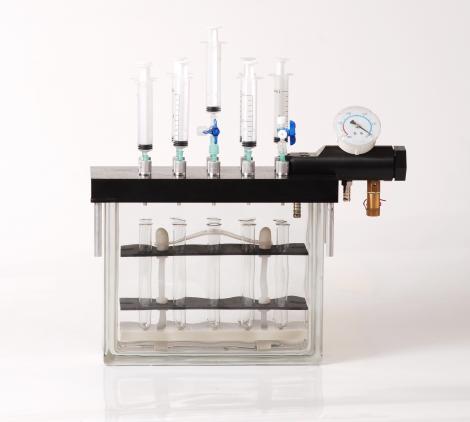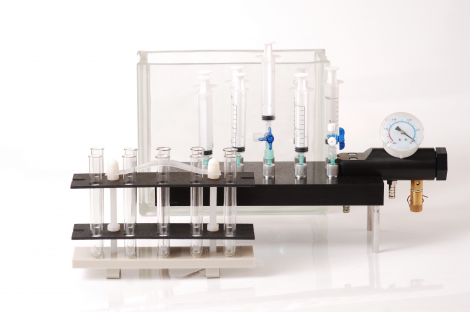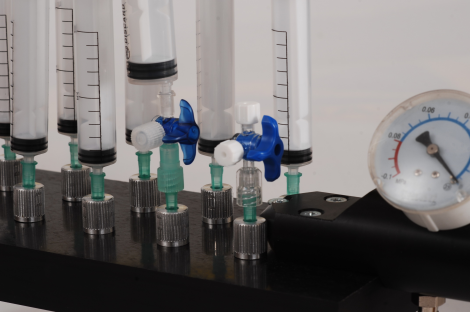 Description
Vacuum manifold with 10 channels and flexible architecture is designed to modify the sample for further chromatographic analysis. Basic principles are : purification of sample by adsorbtion, concentration of analyte, reducing high level of noise signal, getting higher detectivity through enriching the sample. And, of course, this approach allows to maintain repeatability of results plus to get process more standartized.
Features
Three- way valves in each channel allow to perform conditioning of cartriges or processing the samples mixture with solvent, with possibility to switch the flow to drain capacity.
Vacuum indicator and regulation piston renders uniform negative pressure;
Laboratory vacuum pump from Petrolaser can be supplied to customer with manifold and nesessary tubing;
Wide choice of commercially available sorbents in standard polypropilene cartriges makes possible the original design of system.
Main holding platform is designed with stand-on shafts, to protect the needles when appliance is disassembled
Characteristics
Number of channels: 10
Coupling of cartriges: Luer -Lock cone
Coupling of 3- way valves: Luer-Lock cone
Cut - off channels not in use: polypropylene caps
Material of cassete: Glass
Material of main platform: PTFE
Tubing material: Medical - grade Silicone
Overal size: 250X300X110 mm
Weight: not over 4.5 kg
Application
Sample preparation for gas, HP LPC (liquid phase chromatography), TLC and HP TLC (high performance thin- layer chromatography). Realising QuEChERS methods by principle of "deduction of interferience".
Sample is purified (for protecting the chromatography colomn); analyte of interest is absorbed by sorbent; concentrated analyte(s) get de-sorbed from cartridge to labware and travels under negative pressure down to adherent tube.
SPE is used in the following fields:
- pharma;
- forcenic investigations;
- clinical diagnostics;
- ecology (monitoring of natural factors);
- food industry;
- agro- chemical industry.
Notes
Cartriges can be stacked in consequence of 2, with different sorbents.
Vacuum pump offered together with manifold has full pressure control and includes 5 l glass capacity for drain.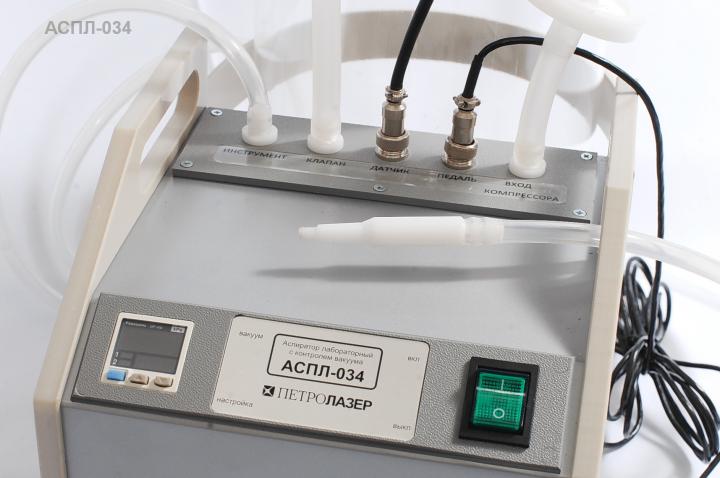 It also includes an overflow optical sensor.
Ask a question
Errors in the form
The question was successfully sent!