Gastros 6M-automated helminthological device
✕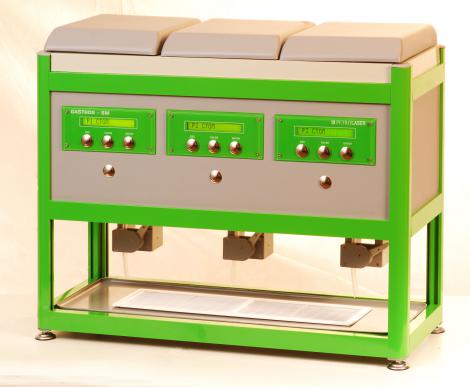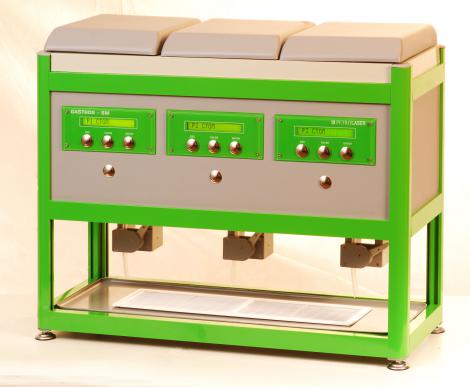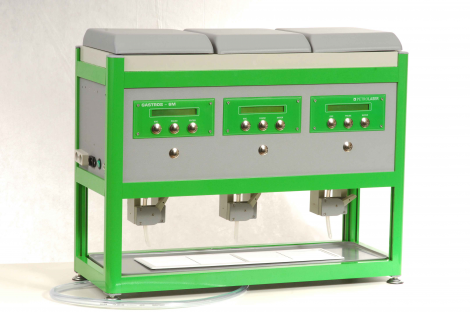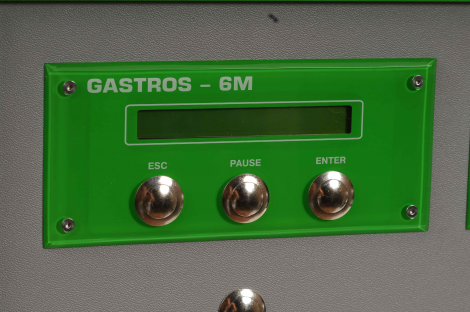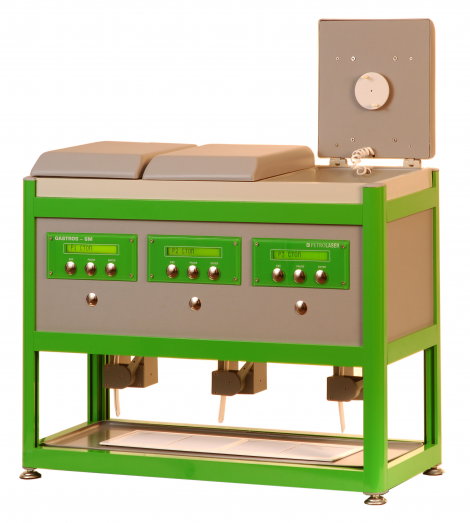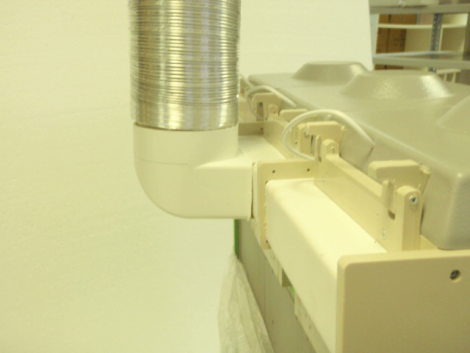 Description
Device for trichinella larvae extraction «GASTROS 6M» is similar device with GASTROS amd Gastros 2 with one liter capacity, and two liters volume. This model differs by higher productivity ( usage at meat plant or big slaugher house). GASTROS 6M is designed to examine meat samples for detection of trichinella larvae using technique of digestion in artificial gastric juice solution given by EU Directive 2075/2005. It is analog of the reference magnetic stirrer method.
Features
Device combines all stages of magnetic stirrer method in one vessel, minimizing the probability to loose the larvae and to give false negative result. Magnetic stirrer method is a reference method for examination of meat samples, according to the EU Directive 2075/2005 and its amendments.
All cylinders with stainless steel filter mesh are certifyed and bear individual numbers at factory.
Stirer drives are using step - motors, for precise and long-life use.
automated control of all stages: assisted digestion at 42 C, sedimentation; filtration, etc.
audio and visible indication for all steps;
countdown timer;
interactive indicator of operation modes;
"hints" to operator.
minimized expenditures for reagents;
stainless steel parts, mesh filter and vessels;
little warm-up time;
Most of parameters like: duration, temperature , sedimentation phases can be programmed individually in the lab.
Optionally the customer can order the vapor evacuation system (see last photo).
Characteristics
Max. productivity, (carcass per hour) 300
Maximal volume of gastric juice filled in reactor , sm3 2200

Number of reactors 3

Power supply (V\Hz) 220/50
Consumed power, W, not over: 4000
Weight , not over, kg. 25
Overal size, mm 1058х445х348
Mesh size - 180 microne
Ask a question
Errors in the form
The question was successfully sent!