Vacuum Aspirator for biology
✕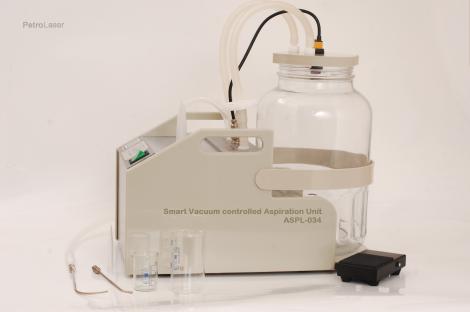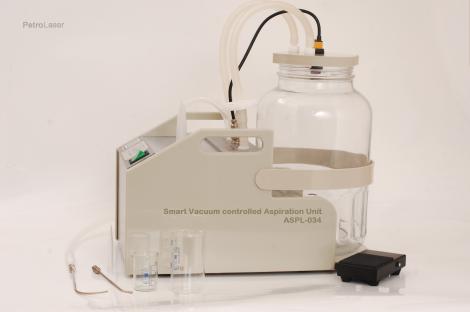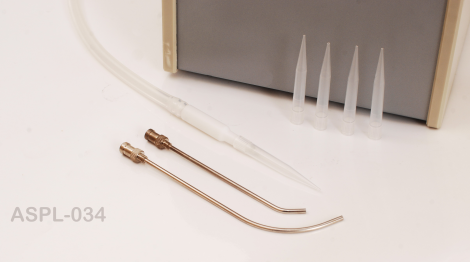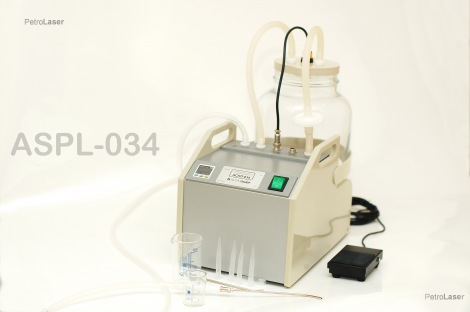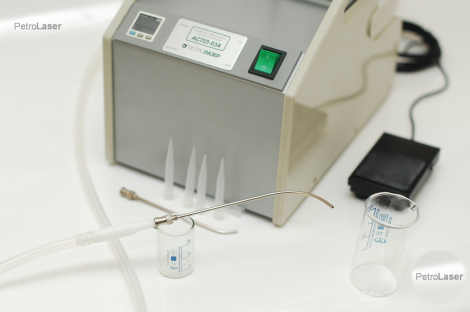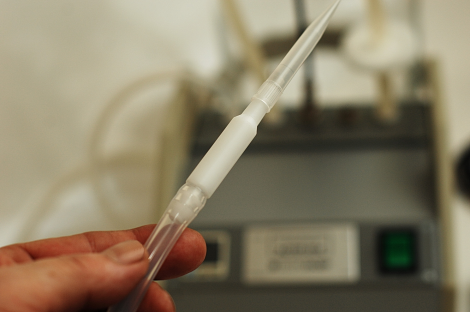 Description
Device is used for controlled aspiration of various biological liquids, during laboratory work. The aspirator has five- liters capacity for waste, with non - contact optical sensor and microprocessor control of vaccum level. Special handle with detachable tips is connected with the main unit by medical- grade silicone, and can be easily dis-assembled for cleaning and disinfection. Disk anti - bacterial filter at the air outlet prevents contamination of lab room air.
Features
The DC motor driven pump is of two - piston type, made from metal parts only.
Knob for suction control is placed at the handle.
Metal tips and adaptors for disposable pipette tips are fixed at the handle by a thread.
Digital indication of vacuum with lot of optional tuning of suction parameters.
Characteristics
Max negative pressure : ≥ 0.075Pa
Evacuation productivity (water at 20C) : ≥ 1,5L/min
Noise level: ≤ 65 дБ (A)
Power supply : AC 230V/50Hz,
Consumed power: 90VA
Weight : 4,4 kg
Waste capacity: 5000ml
Overal size, mm: 345 * 260 * 285.
Ask a question
Errors in the form
The question was successfully sent!