Zvezda - laser for improving the milk yield
✕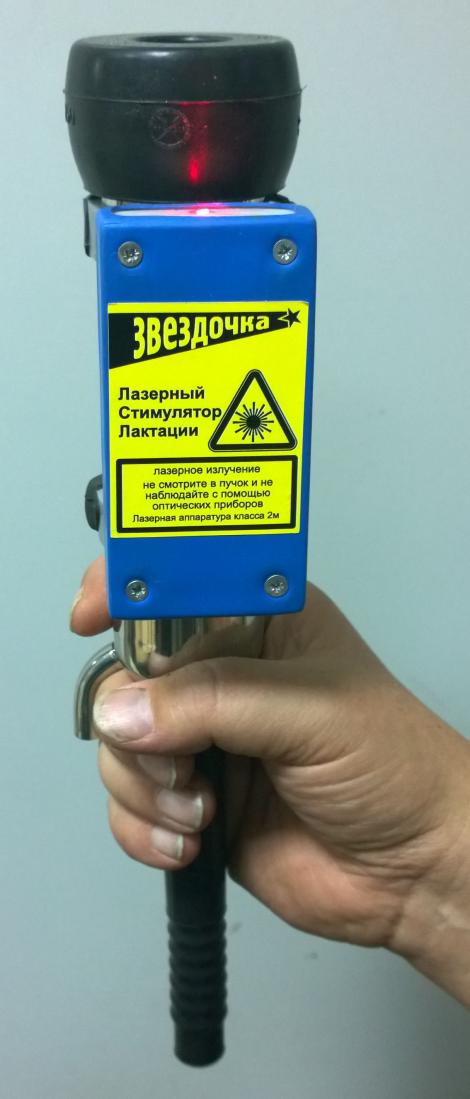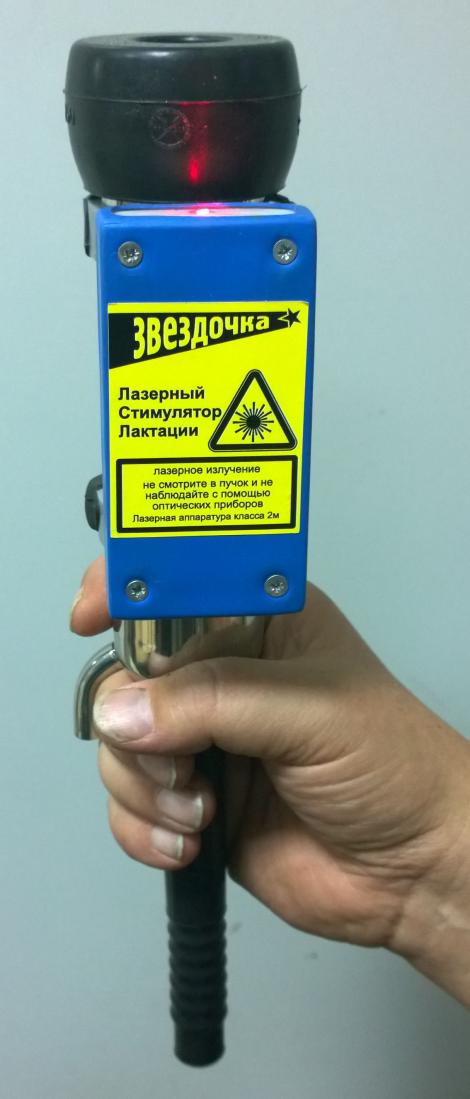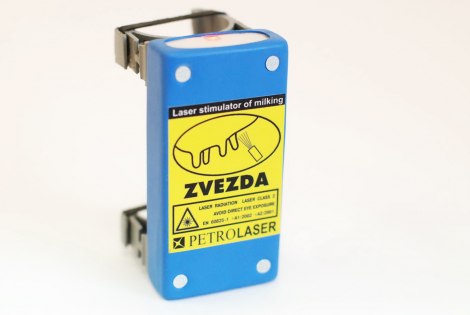 Description
Despite its seemingly simple outlook, this laser stimulator is based on two decades of reserch/ carried out at Orenburg Agricultural University since late 1980-s.
Having good results obtained with heavy and fragile gas lasers (that were only type available at that period), scientists published some articles, but could not have an idea how to bring in the equipment to the milking hall at the real farm. Recently, in close cooperation with Petrolaser , the new portable sevice was designed. Zvezda has light weight, small size and enough output power to get same efficacy as previous experimental equipment based on expensive gas lasers. It has water- proof case and automatic switch On\Off. All these features allow to bring this technology to common use at milk farms.

Features
ZVEZDA is a small size , hermetic laser module with electronic driver, collimator, and build-in autonomic power supply. Graviry sensor switch turnes the laser beam "ON" as it is placed at the milking gland. The module is powered by Li-Ion battery charged every 3 days during 4 hours. All the device is fixed over standard milking cup )40 to 45 mm) with flexible belts and can be easily cleaned and washed.
Characteristics
Overal size, mm, not over: 110 х 60 х 70
Power supply Li-Ion battery

Battery capacity, mAh, not less: 800
Max. working time from fresh battery, hours, not less: 20
Weight, not over, gramm 170

Application
Laser stimulator of lactation ZVEZDA is increasing the milk collection (productivity) of milking cows. Its principle of action is based on stimulation of motor and secretory functions of milking gland. As many well known laser therapy devices, it also make mastitis prophylactyc action. All of the therapy sessions are done automatically, each time after placing the standard vacuum equipment for milking (and during milking !)
Ask a question
Errors in the form
The question was successfully sent!