Negatoscope for fish parasitology
✕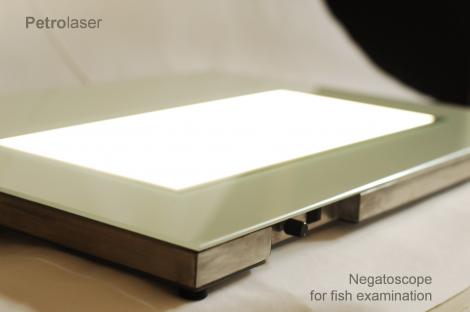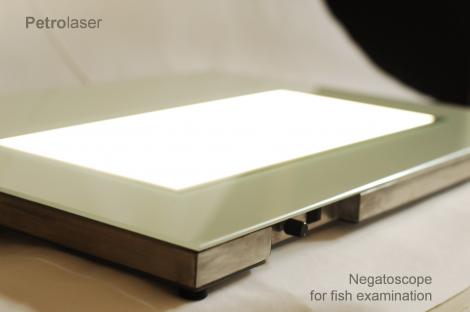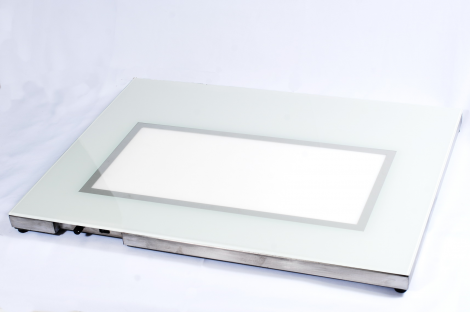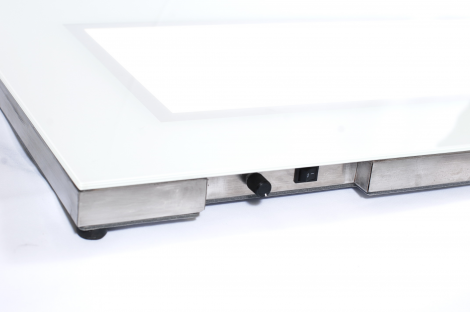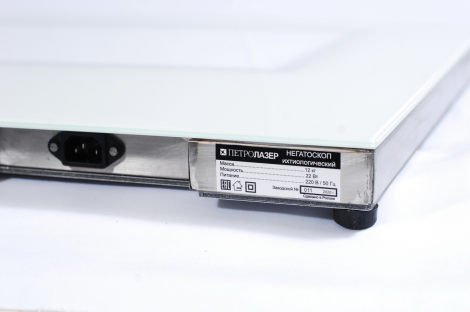 Description
Visual detection of parasites larvae in fish is a routine study for veterinary inspector. Methods are quite simple : observation of thin (up to 30 mm) fish fillet in transparent light.
This robust and dependable, water- proof negatoscope was designed with uniform white LED panel build in the tempered glass structure.
Features
Dimmable white LED panel under 4 mm tempered glass.
Characteristics
Illuminted zone size: 300x600 mm
Power consumption, not over: 22 W
Overal size: 600 x 800 mm
Frame cross section 30 x 30 mm
Weight , not over, 12 kg
Application
Fish parasitology; Fish fillet safety testing in veterinary control lab or at fish factory.
Notes
This appliance can be ordered with metal fixture -on-wheels basement.
Ask a question
Errors in the form
The question was successfully sent!