Shaking water bath Sinus-3
✕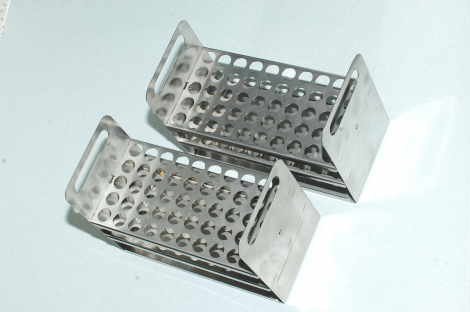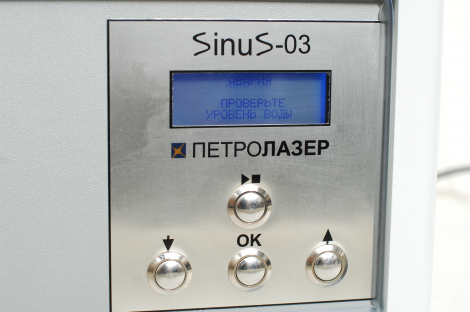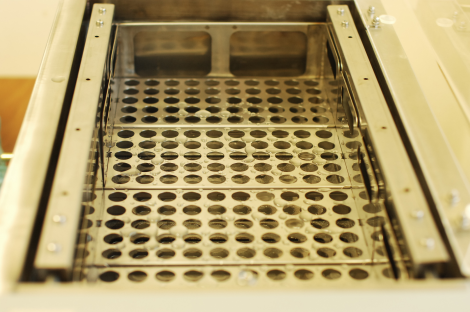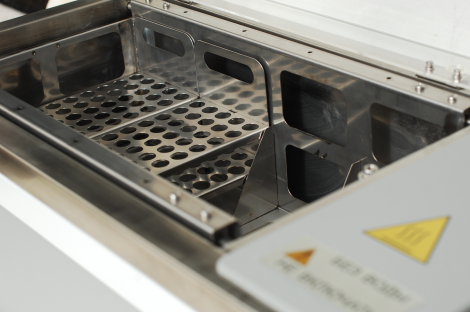 Features
Bath basin and all inner parts made of stainless steel;
Digital controller in a splash- proof design;
Alpha- numeric display for indication of pre- set\real time parameters;
Build - in circulation pump for faster heat- up and better uniformity of temperature field;
Audible and visible indication: of end of working cycle, low water alarm and malfunction;
Main parameters output to PC by RS-232 protocol;
Transparent lid of the bath, allowing to observe the processes inside;
Minimal water level safety sensor and alarms;
Soft start of the shaker move;
Four labware holders in the set of delivery, 50 tubes each;
Possibility of ordering optional labware holders.
Characteristics
Temperature stabilization range (°С): ambient+5 to +99
Temperature tuning accuracy (°С), not over ±0,5
Temperature distribution uniformity along the bath (°С), not over ±1,0
Warm-up time of 22 lt of tab water from +15ºС to +40º (min), not over 30
Range of timer, (min:) 1 — 999
Move of inner hoder shakes, (mm) up to 20
Shakes (strokes) per minuite 20-200
Weight of bath without water (kg), not over 22
Inner size of bath, (mm) 500х300х180
Overal size of bath (mm) 710х350х260
Maximum consumed electric power (W), not over 2300
Maximal water volume (lt) 25
Power supply (V) 220±10%
Weight , not over 20 kg

Application
For constant temperature process organized with shaking of labware in clinical, experimental, research, educational and other labs.
Notes
Various labware holders can be produced as a customer's order.
Ask a question
Errors in the form
The question was successfully sent!