Portable water bath "Banka".
✕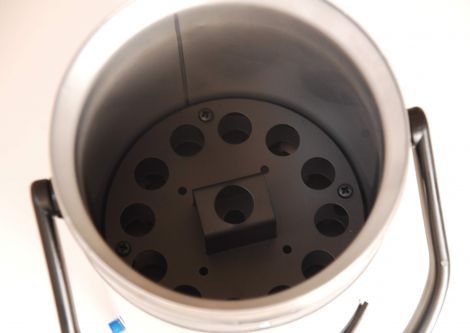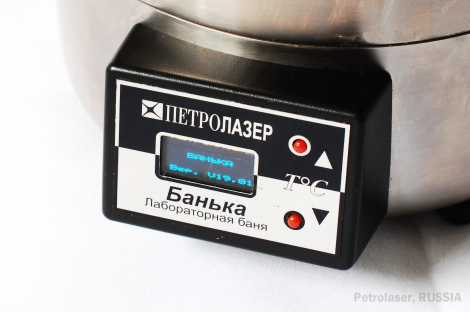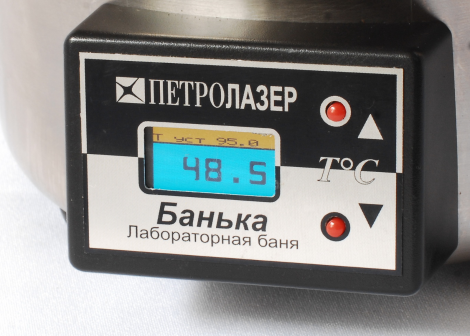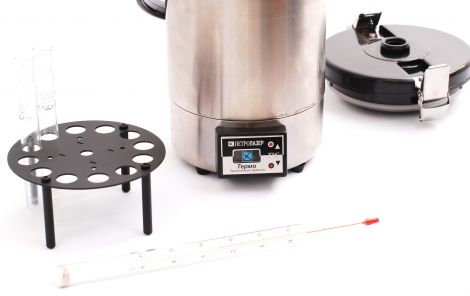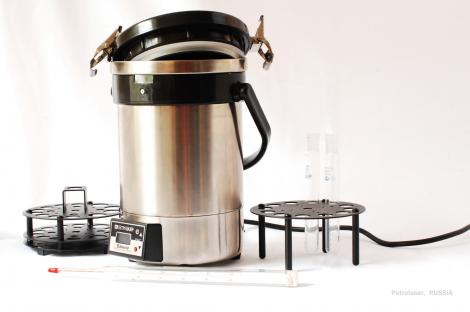 Description
Water bath BAN'KA is designed for heating up and keeping various samples at constant temperature.
Construction of this bath and its labware holders allows to use it for various medium (like biologic samples, substrates, buffer soputions).
It can be easily transported from one lab to another, due to convenient handle. This device is used in research institutions, various laboratories (serological, medial clinical, bacteriology),
Features
The labware holder and thermometer are included in the set of delivery.
Stainless steel double- wall body of the bath, with thermal insulation in the gap, to keep temperature uniform.
Interface of this bath is esigned with alfa- numeric color display and digital controller.
Classic glass thermometer for double- control of temperature is included.
Characteristics
Volume: 2L
Temperature range, o С : ambient +5... +100
Termal stabiliztion accuracy, o С +\-0.5
Size , mm - 150x270
Power supply, V - 220
Weight, kg - 2