CBC-1 Veterinary Operational table
✕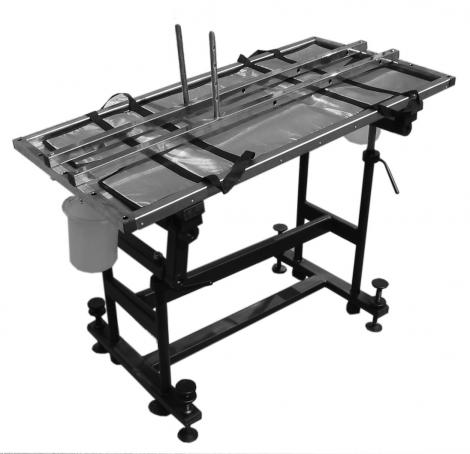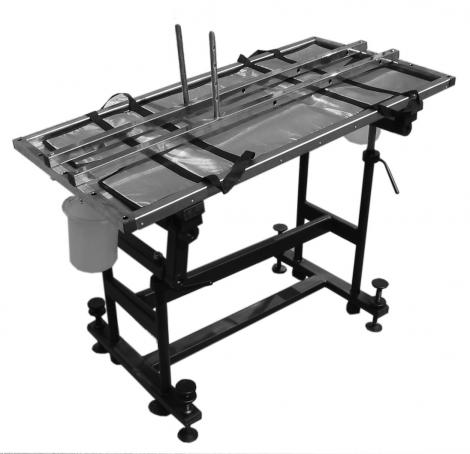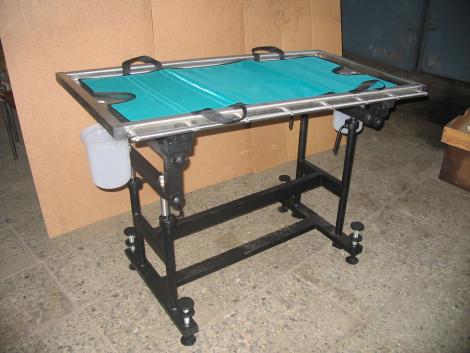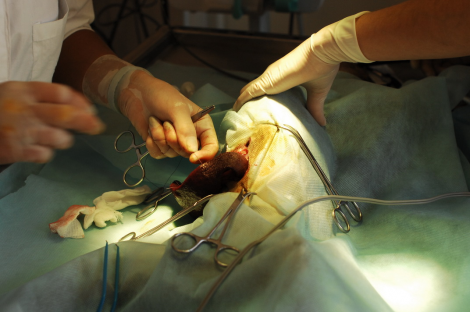 Description
The Veterinary surgery table CVC-1 is a fruit of long evolution in OP tables, designed with the help of leading veterinary surgeons. It combines best technical solutions of analog medical furniture being found at the market.
Being specially developed for veterinary use, it has a number of original acsessories as well.
Features
Four telescopic colomns at the heavy metal frame make it possible to adjust the height and inclination of stainless steel operation surface. Weight balance garantee good stability.
Variety of positions for the animal are rendered by two moveable bars with holders. All these parts are also manufactured of stainless steel.
Water- proof matress prevents direct contact of patient with metal surfaces during surgery, and can be also used to remove the patient to rehabilitation site.
The set of delivery includes:
Water-proof matrass with carryng straps;
Screw- out stands;
Roller wheels with fixation function;
Bars with fixing screws.
Characteristics
Overal size of working field, mm - 960х520
Height adjustment range, mm - 750 - 1100
Inclination rande in longer axis direction, degrees: +\- 20
Overal dimentions without packing , mm - 1100x600x800
Weight, not over, kg - 70
Application
Positioning and fixing animal -patient during the surgery and other manipulations.
Ask a question
Errors in the form
The question was successfully sent!