Wood's lamp Saphire-A
✕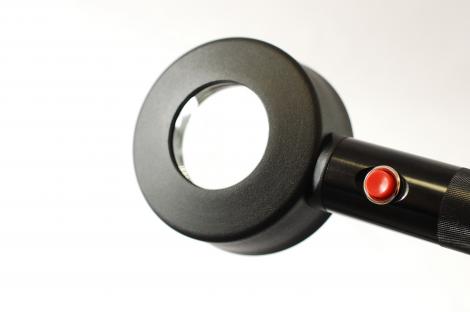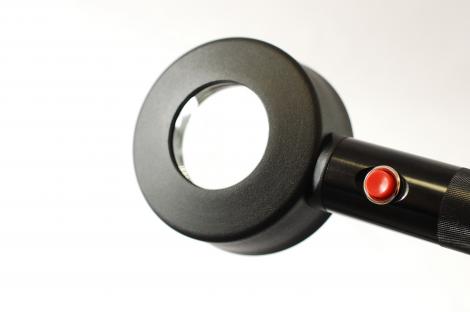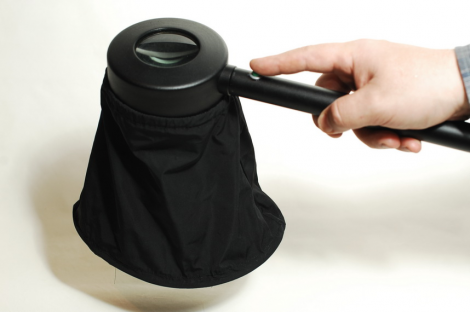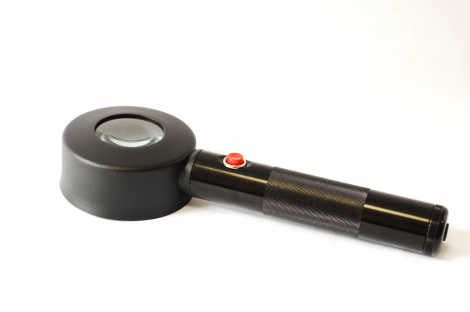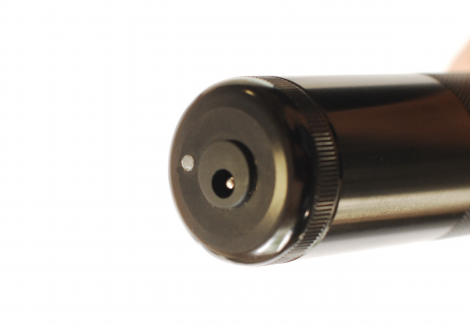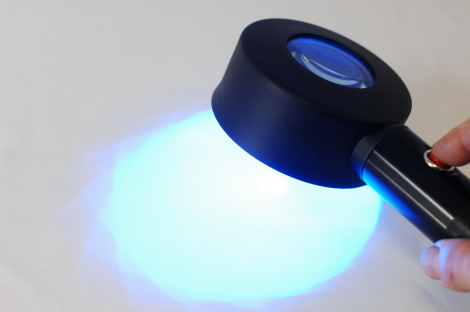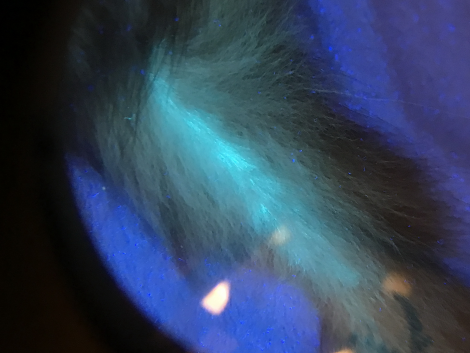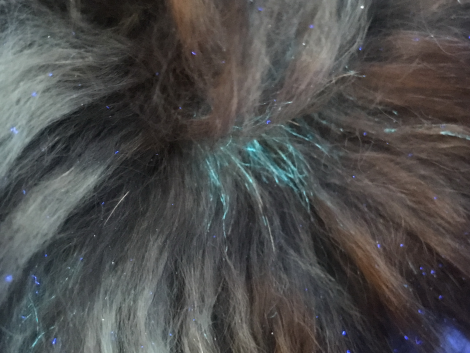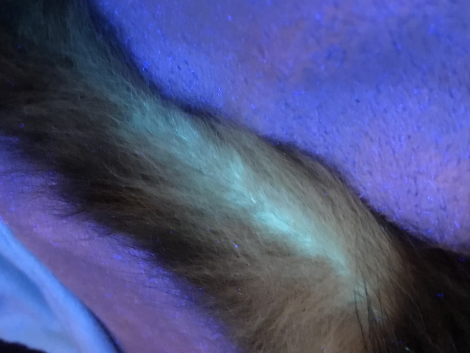 Description
Portable lamp SAPHIRE-A is an autonomic (rechargeable battery powered) light source with central UV line at 365 nm. 15 pc of UV LEDs are mounted in a circle around the central glass lens, that allow to protect the eyes of personnel working with the device. Each LED is 3 W electric power, 1.5 W of optical power output. For better UV quality (real "black light"), each light emitter is covered with black glass filter with high transparency of UV, and cut- off for visible light.
Features
Spectral selection of UV by cut - off glass filters,
Possibility to work in non- dark ambient light, with special hood.
Good contrast and uniformity of UV in the illuminated area,
High intensity of 365 nm light.
Special black fabric hood for dark "dome" formation.
Characteristics
Peak wavelength 365 nm
Output power 10 W
Flux at 100 mm distance 50000 mW \m2
Outer diameter 120 mm
Diameter of central lens 60 mm
Number of UV LEDs 15 pc.
Time of operation with initially fresh battery 3 h
Power supply - 2 Li Ion batteries 2x3.7 V
Weight 0.7 kg
Material of shell Aluminum
Application
Fluorecent dye visualisation in cappilary NDT and magnetic particles pattern observation in magnetic powder NDT based on luminescent princilpes.
Ask a question
Errors in the form
The question was successfully sent!