Thermostatic Laboratory homogeniser GLP-300 (10 000)
✕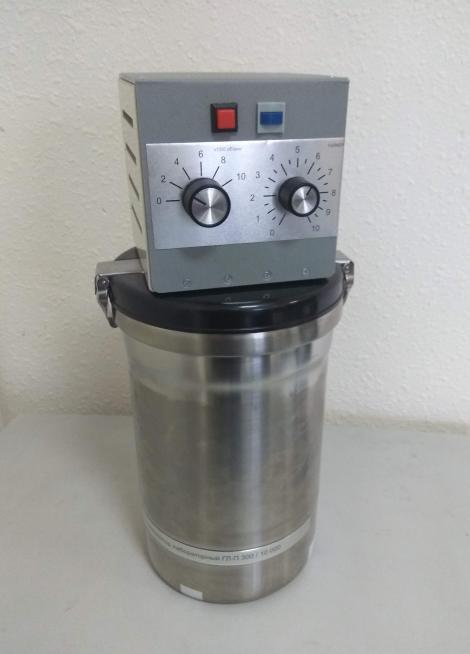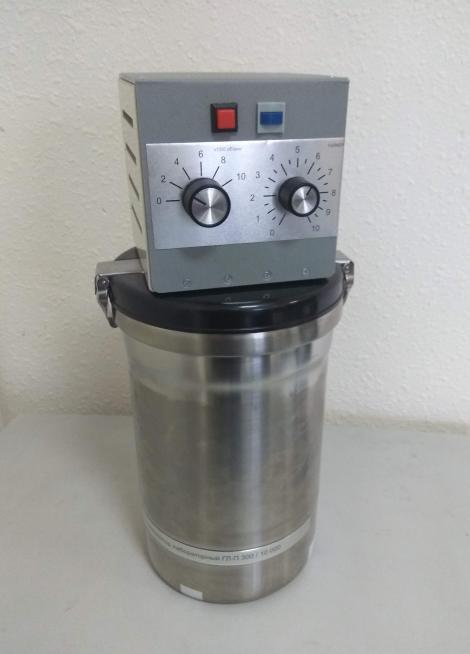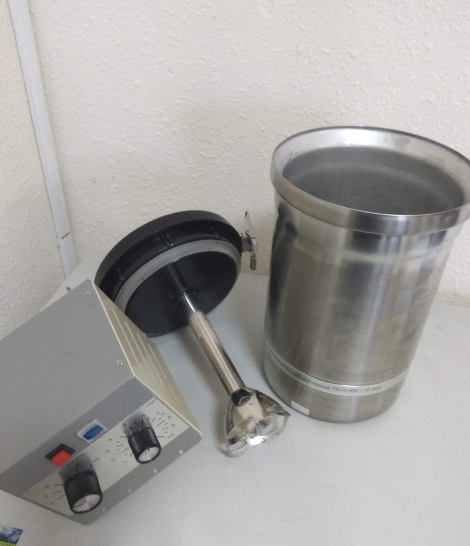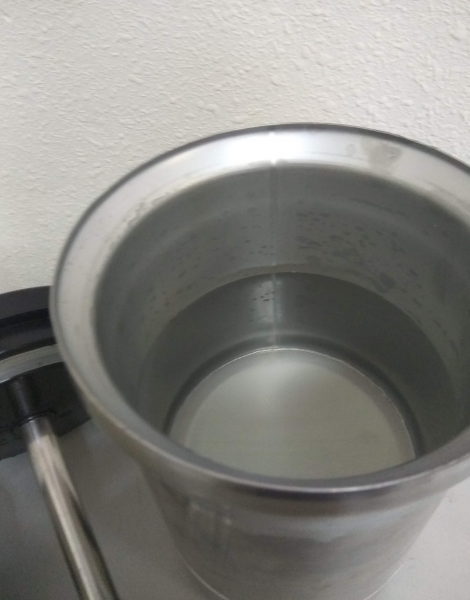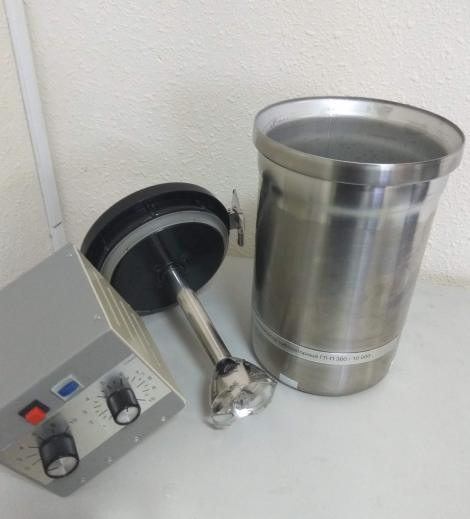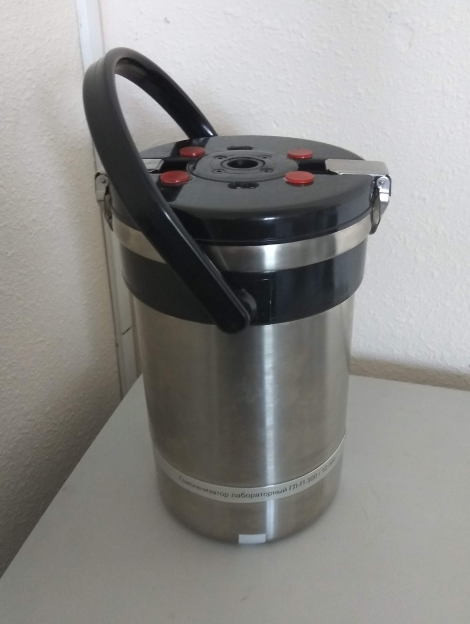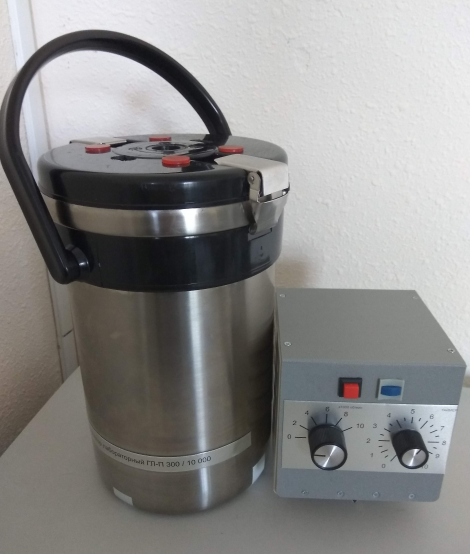 Description
Homogenizer for lab use GLP300/10000 2 - is designed for getting uniform samples tinely chopped mixtures and emulsions wth high dispersion during preparation to analysis.
Features
Stainless steel vessel with double wall and thermal insulation can keep temperaure up to 2 hours. This allows to make homogenious sample in a thermostat, resulting in high repeatability of sample preparation from one experiment to another..
Hermetically closed lid allows to work with samples having high pressure of vapors equilibrum ( highly evaporatable).
Double side wall capacity (stainless steel) can provide cooling circlulation , for keeping sample temperature low during the processing.
Characteristics
1. Maximal rotation of knife: 10000 RPM
2. Step of rotation speed tuning: 500 RPM.
3. Electric drive power: 1200 W.
4. Timer setup range: 10 s - 10 min.
5. Material of vessel: stainless steel AISI 321 .
6. Maximal volume of homogenisation: 1800 ml.
7. Power supply: 220V/50Hz.
Application
Device was designed especially for homogenization of highly hazardous samples (Group 3 and 4).
Notes
This homogeniser can be supplied with thermostatic capacity (vessel for samples).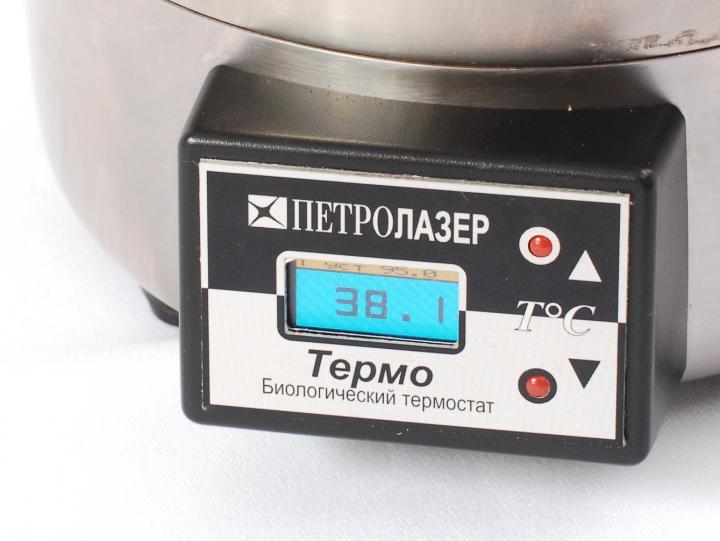 This option allows to get high repeat - ability of processing the samples.
Ask a question
Errors in the form
The question was successfully sent!