BALS-27-M2 deep laboratory bath
✕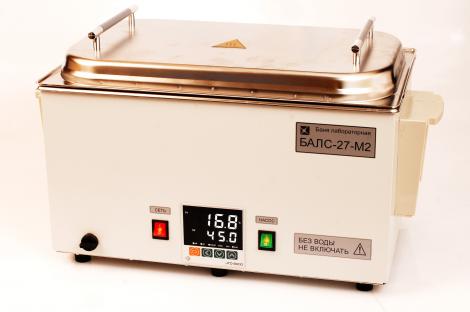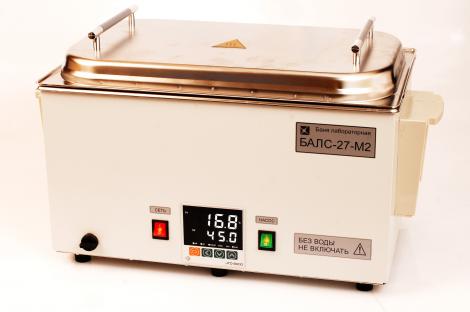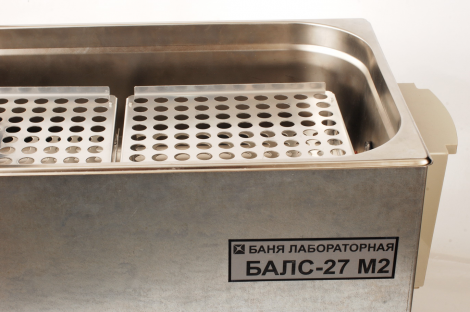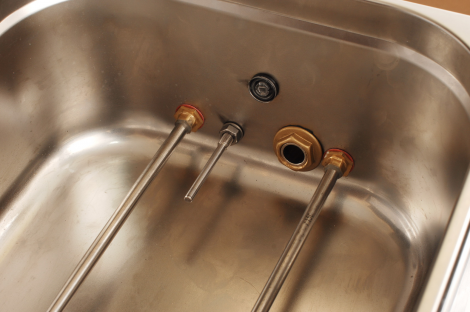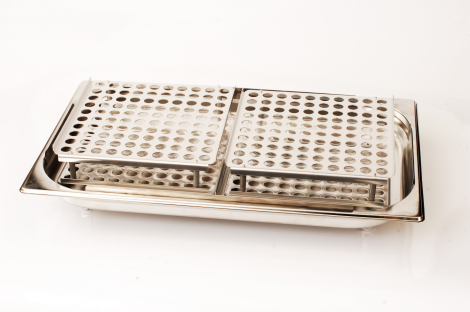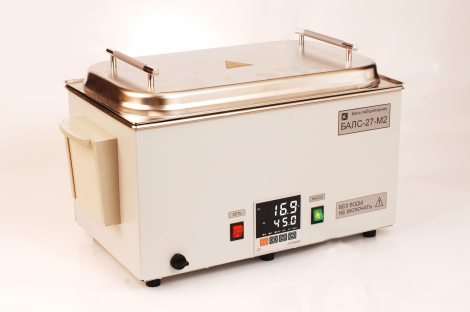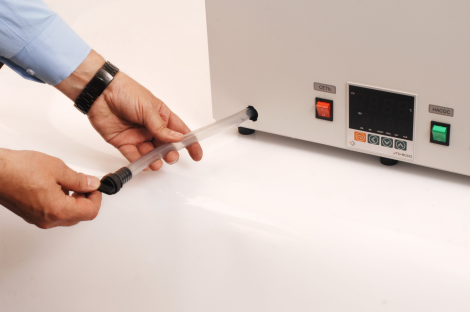 Description
Water bath is designed for accurate heating up and keeping samples thermally stable. Operation range from ambient +5° to 99° C. The bath main feature is uniform temperature distribution inside the bath - due to water circulation.
Features
• Inner bath and lid are made of stainless steel.

• Microprocessor PID controller of temperature in the whole volume.
• Indication of actual and pre- set temperature.
High thermal resustance of whole construction due to insulation.
• Build - in circulation pump garantee the uniform temperature in all volume.
• The bath can be used as external thermostatic chamber for other devices that require stabilized temperature.
• Two labware holders , for 100 tubes each, are included in the set of delivery.
• The lid is used as a tray for labware holders.
Characteristics
Temperature range = ambient + 5 C to +99 C
Discrepancy of keeping pre- set temperature (°С), not over, ±0,5
Uniformity of temperature within the basin (°С), not over ±1,0
Time of heating up the 22 l of water from +15ºС to +40º (min), not over: 20
Timer range (min): 0- 999
Weight (kg), not over: 15
Inner size of basin, (mm): 300 × 480 × 200
Overal size (mm): 410 × 650 × 330
Heating media : distilled water
Maximum water volume , (l) 27
Power supply voltage (V) 220±10%
Heating power, not less, than (kW) 2.0
Application
Heating and keeping at constant temperature various labware with biological samples in microbiology, hematology, cytology, serology and other fields of application.
Ask a question
Errors in the form
The question was successfully sent!