Microscope for microelectronics - Cyclope M
✕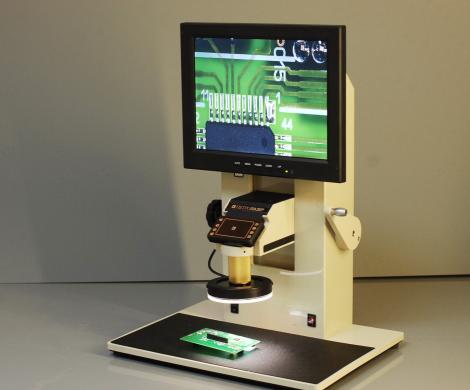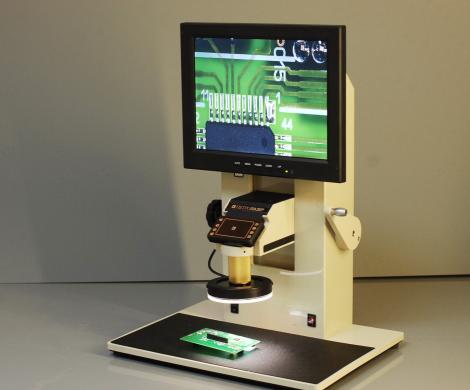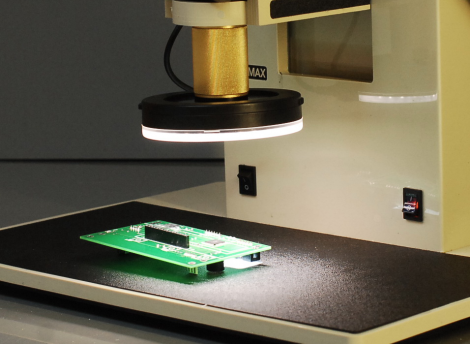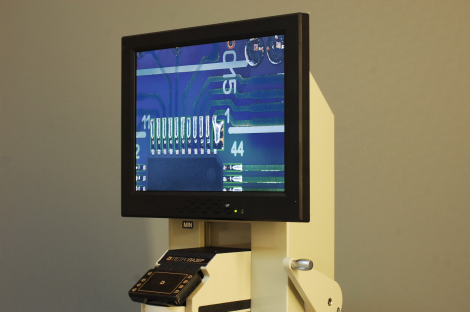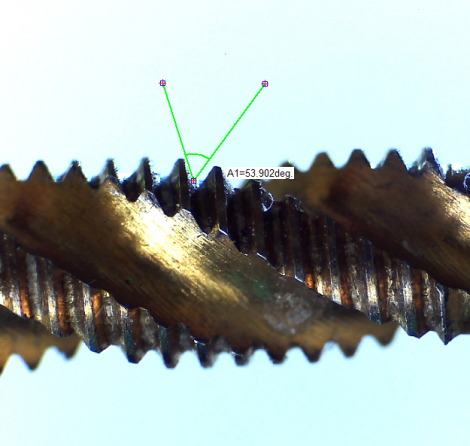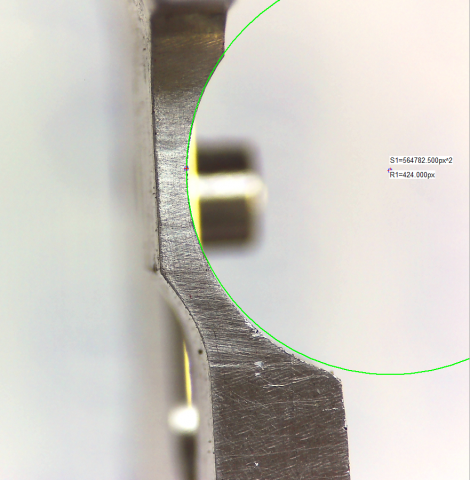 Description
Digital microscopic station with recording function and vacuum forcepts options. Very flat object table bring convenience to examiner. Large front gap between the object and lens allows to make manipulations with instruments (soldering, probes positioning, marking, etc.).
Features
Illumination build in the flat object table, along with upper LED ring illumination give the user very good visability. This also gives the possibility to check metallisation of through-PCB holes.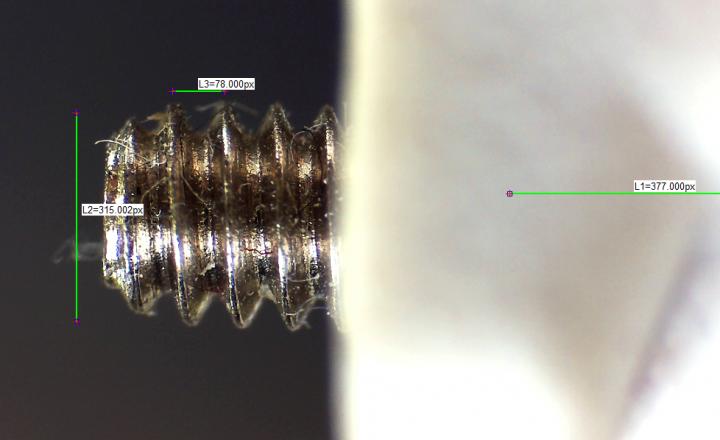 Possibility to have a measuring software , that allows to compare shape, size, curvature radius of important mechanical parts - see photos.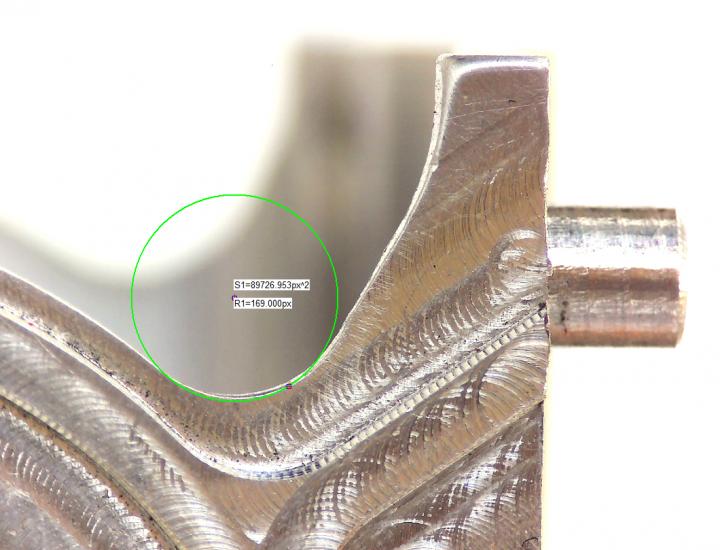 Radius and position of center measurements.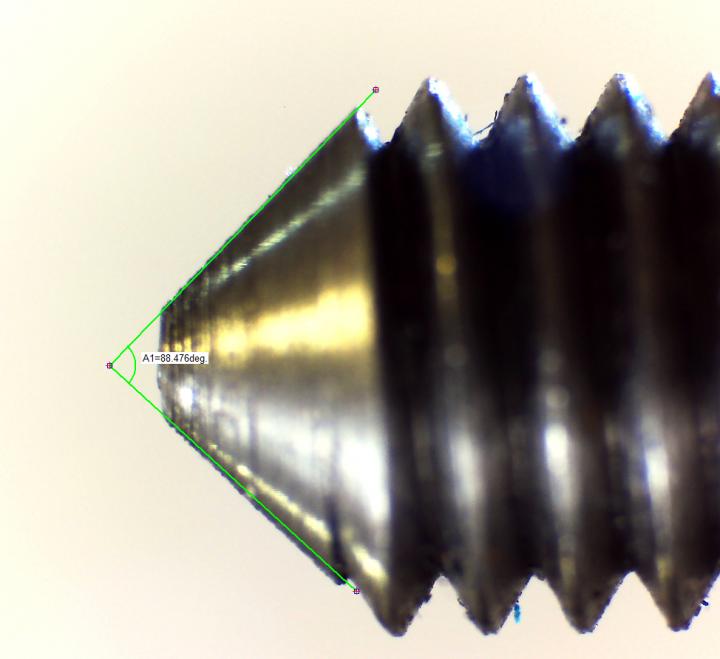 M6 bolt tip.
Characteristics
Video resolution 1920 х 1080
Minimal magnification coefficient, not over - 15X
Maximum magnification coefficient, not less -180X
Digital - aid magnification - up to 400 X
LCD Screen size 12 inch
Tuning of illumination intensity

Wavelength of optional UV illumnation- 365 nm
Power supply 220V/50 (60) Hz
Power consumption, not over 50 W
Overal size 300x400x560 mm
Weight , not over, 10 kg
Application
Quality examination for welded compounds. With UV illumination system the Cyclope-M can detect the recidue of etching compounds remaining over the printed circuit board.
Ask a question
Errors in the form
The question was successfully sent!